Instructors
Bryan Barnes
Bryan is the Founder of Safe Haven Sustainable Farms in central CA whose ministries include Growing In Torah (this training program for college-age adults), Messiah West Coast (summer youth camp), and Hebrew Roots Bible Study which hosts the Biblical feasts and festivals.  He grew up on a farm in a nearby town, and his family was deeply involved in ministry.  After obtaining a B.S. degree in Aviation Technology, and working as a corporate pilot/instructor for many years, he got back into farming.  It was around this time that his journey with Torah began, and the Father gave him the vision to share what he was learning with those who will lead us into the future – our youth.  He is passionate about teaching the next generation the habits of righteousness found in creation through agricultural practices.
Bryan has been married to his wife, Karla, for twenty-nine years.  They have three married daughters and four grandchildren.
---
Richard Molinar
As a graduate of Cal Poly in 1971 with a Bachelor's degree in Crop Science, and a Masters degree in Behavioral Science and Integrated Pest Management (IPM) from Cal State University, Bakersfield, Richard has spent his whole life serving small farmers across the world through his service in the Peace Corps in Honduras and Central America, serving as a pest control adviser for large companies, and teaching  many aspects of agriculture such as bees, crop production, vegetables, soils, organic gardening, etc.  at Bakersfield Community College.
For the last 28 years prior to his retirement in 2013, Richard served as a Small Farms Adviser for the University of California Cooperative Extension (UCCE), specifically helping family farms, refugee farmers, and specialty crops.
Since retirement Richard enjoys kayaking, hiking in National Parks, volunteering at Sequoia National Parks visitor center, beekeeping, babysitting (2) granddaughters, farming Goji Berries with his son, and of course, volunteering weekly, to pass on his vast knowledge of farming to the students at Growing In Torah.
We are blessed to have Richard as part of the program here at GIT, sharing his technical, practical and biblical knowledge of farming to our students.
---
Zachary Bauer
Zachary Bauer authors the New2Torah website and Youtube channel. The motto of his site is "Saved By Grace through Faith while running from lawlessness." Zachary puts out new videos, usually weekly, on Torah and Bible related topics, sometimes touching on current events and questions sent in by viewers. There are currently over 26,000 subscribers to his channel. Long story short, Zachary has developed a love for his Creator and a sincere willingness to seek Him in all ways and eagerly await the return of His Son Yeshua/Jesus. One thing YHWH's Word promises to do is to reveal Him and His will to those who seek Him. He has done that for Zachary and his family in a number of ways since they decided that nothing in this world is worth their attention more than YHWH. Zachary and his family reside off grid, deep in the Ozark Mountains of Arkansas where they grow much of their own food and raise their own animals.
---

Tony Robinson
Tony received Yeshua as his Savior in 1980 at the University of Illinois while working on his BS degree in chemistry. Soon after, he began to lead a small group and congregational worship. In 1984 Tony met his future bride, Tina. In 1987 they traveled to Kansas where Tony pursued an MS degree in chemistry. From 1987 – 1997 Tony and Tina helped plant three Vineyard Christian Fellowship congregations. From 1997 – 1999, he served as a Worship Pastor and lay elder in Charlotte, NC. At that time, Adonai graciously opened Tony's eyes to His restoration through the Messianic movement. Since then, Tony, Tina, and their four children have developed a strong foundation for their faith in Yeshua by studying the Torah.  Tony wrote an article entitled, "The Restoration of Torah," as a result of his intense study of Hebrew roots.  From there the ministry, Restoration of Torah was born. Currently, Tony is the congregational leader at Beit Israel Hebraic Community in Chattanooga, TN.  Additionally, Tony continues to lead worship and write Messianic congregational songs that celebrate the Torah.
---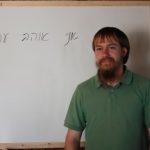 Joseph Williams
Joseph has lived in Colorado all his life. In the past years his love for the Hebrew language has grown immensely. He always had a desire to go to Israel, but really didn't think it would ever happen. In 2011 the first opportunity arose for him to go to Israel with a volunteer organization. During that first visit to Israel he began to feel an intense desire to learn Hebrew. As soon as Joseph got home he started using Rosetta Stone, he finished that course in about a year, and from there started seeking any other possible way to learn Hebrew. Since then he's been actively studying Hebrew with friends, watching Hebrew movies, and speaking with Israelis. Joseph has been to Israel 6 times, and hopes to go many more times. While Joseph was able to learn from all of these varied sources, he wanted to be able to point Hebrew enthusiasts to a good, inexpensive course that started at the beginning. Teaching classes, in person and online, gave him experience in helping others to understand the language he had developed such a passion for. Joseph is not a native Hebrew speaker, but feels that this gives him a teaching advantage in some ways since he understands the usual struggles that English speakers have in grasping the Hebrew language. Some of this knowledge comes from his own struggles when starting to learn Hebrew, and some of it comes from teaching Hebrew for the volunteer organization that he first visited Israel with. Joseph was inspired to write Hebrew from the Very Beginning because of his own struggles to find Hebrew instruction that really started at the very beginning, and didn't jump ahead too quickly. Hebrew from the Very Beginning Book 1 and Book 2 are both available for purchase, and he is currently working on writing Book 3.
Joseph has taught Hebrew for the volunteer organization called HaYovel. Every winter since 2012 they've held an intense Hebrew study course that he's been privileged to teach at. Every year he's inspired to continue his own studies and even more so to encourage and help others to learn the amazing Hebrew language. He has taught Hebrew in classroom settings with up to 25 students (from all age groups), and also via online collaboration programs. Joseph especially loves helping beginners get started with Hebrew, because he knows how hard that part is on your own. Joseph has his wife Eli and son Moshe with him on the farm, and another on the way.
---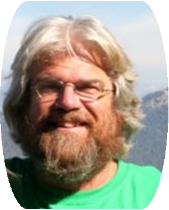 Jon Leppke
Jon Leppke is one of the elders at Hebrew Roots Bible Study that meets weekly on the farm. In addition to being a local businessman, he is the director of our youth camp, Messiah West Coast. He's always had a tender heart and good rapport with our youth. With his spiritual insights, in addition to many years of farming experience, he is a valuable resource for our GIT students. He will be teaching the students about the tabernacle as it relates to us. Jon owns his own farm with his wife Renee and allows the students to learn farming on the different sandy loam on his property.